The Christmas Card Workshop at Kakola Brewery, Turku
At the Christmas Card Workshop people had the opportunity to craft their own fun Christmas cards in good company while enjoying a beer and maybe a slice of pizza. With pre-cut shapes provided, even beginners found it easy to create their own unique cards. Evening was a hit. I provided all the materials and created multiple models to get inspiration from.
PRE MADE CARDS FOR INSPIRATION
TYTTÖJEN TALO
Portrait Workshop
​​​​​​​
In the workshop, we created portraits together with the participants. The artwork was allowed to be a self-portrait or of someone they admired. The workshop was carried out using a collage technique. First, we created the background using pieces that resonated with each individual, and then we assembled the self-portrait using various elements.
​​​​​​​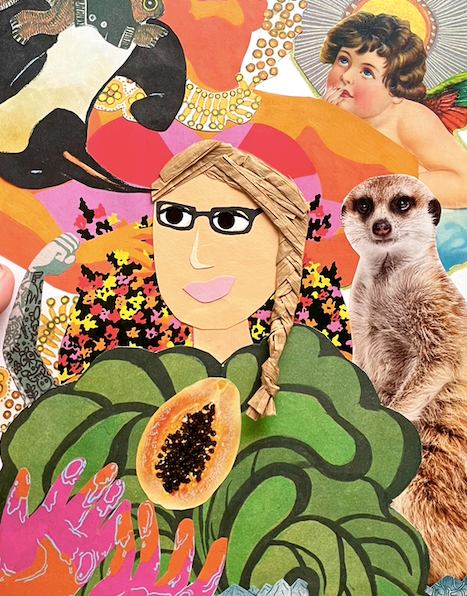 The workshop provided a low-barrier approach for many, as there wasn't demand to know how to paint or draw. Some participants chose to create their self-portraits solely using text or images.